WYK Web Solutions
Canadian Web Agency
Welcome to Predictive Marketing Automation
Our website design and marketing automation solutions enables businesses to supercharge their marketing efforts through streamlined campaigns management, campaigns recipes and attribution reporting while integrating with many other business, sales and marketing applications.
WYK Web Solutions is a full digital marketing and website design company located in Calgary, Alberta, Canada
Canadian Website Design Agency Services
We'll Show You How It's Done
We are a TOP Calgary SEO Company, a  website design and web development agency helping business owners since 2006 – WE KNOW OUR ONLINE MARKETING STUFF

Grow your business online using our expertise in web analytics solutions and data analysis, business strategy, branding, search engine optimization, content marketing, web design, web development, e-commerce, content management systems, social media marketing, pay per click advertising, online marketing, video promotion and marketing, dedicated hosting server solutions (E-mail & Website Hosting) & ONLINE security.
WYK Web Design SEO Solutions, marketing strategy agency, have proven measurable and long-term search engine marketing ONLINE results in the digital marketing world  search engines and social media for North America ( Canada, US & Mexico) business since 2006.
CMS technology used: Joomla!, WordPress, Drupal, ModX
Take Your Business to the next level and get exceptional results, dominate search and get more online traffic to your website.
Increase Organic traffic, dominate search, get more online traffic, obtain exceptional results and get more potential customers with us.
We will provide you complete analytics reports of your online presence in an easy to understand format so you can take right decisions after understanding your current online position.
WYK Web Design SEO Solutions can increase search engine rankings and site traffic of any online buisness using digital marketing and search engine marketing methods based on search engine optimized techniques.
The expertise offered by its technical and copywriting staff enables WYK Web design and SEO Solutions to successfully meet the needs of companies with complex websites in competitive industries.
Your online presence is what helps your businesses grow by having a high visibility among potential customers. Any business, big or small, should have the online presence expansion as a key part of their online marketing strategy also website design, content marketing are important factors to succeed and grow your business.
What Makes Us Different
We do not only provide SEO and Internet marketing services but we also offer a wide array of related services such as MARKETING AUTOMATION, SEO friendly website design, Pay Per Click Advertising / Google Ads, affiliate marketing, website audits, social media optimization, branding and much more…
Increase in
Organic traffic
We will provide you complete analytic report of your online presence in an easy to understand format so you can take right decisions after understanding your current online position.
Let's Get Started
Ready To Make a Real Change? Let's Build and grow your ONLINE reputation Together!
Canadian Web Design Agency News & Blog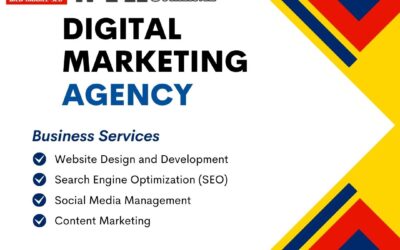 WYK Web Solutions Canada, a contemporary powerhouse in the digital marketing world, is revolutionizing the way businesses approach their online presence. Built on a foundation of ingenuity, creativity, and technical prowess, WYK Web Solutions prides itself on...
read more